Forum Challenge - #BestOfAugust
Winners have been announced! ⬇️
---
It's cooking out there.. got your sunglasses? 🕶️
Let's get out there and make it a memorable Summer
We hope you've made some plans…
This is the #BestOfAugust challenge!
We're thinking:
✔ Camping on the beach 🏕
✔ Catching some waves🏄
✔ Hiking the coast⛰️
✔ Or maybe even some snorkeling? 🤿
We're not limited to exercise though,
if you're hitting festivals, vlogging, or out there capturing some night photography…
Share it with us!
Challenge duration:
8/1/2022 - 8/31/2022 (UTC+8)
How to participate:
Get your Insta360 camera 📷, shoot the best content you can for August,
and post it on forums.insta360.com with the hashtag #BestOfAugust,
we've got Gold rewards as well as cash prizes!
How to post:
Desktop⬇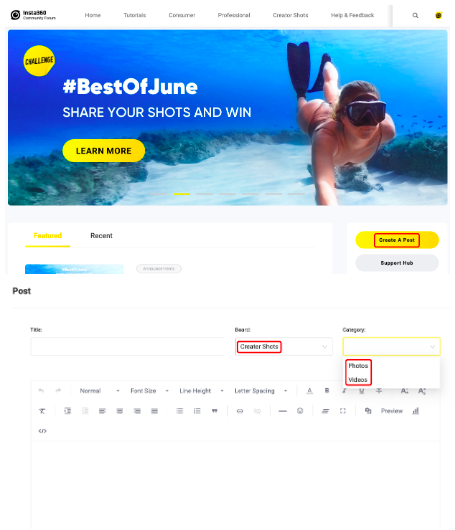 Mobile: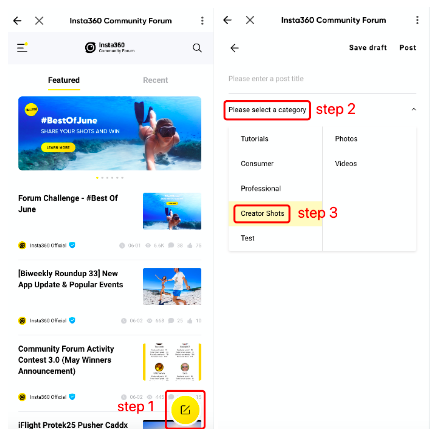 Awards:
We will judge all entries based on creativity, content and editing quality.
Ultimately, we are picking 10 high-quality works that really stand out to us,
and here is what they will win! ⬇️

Gold can be used to redeem vouchers (for Amazon, Netflix, Apple Store and more!) and camera accessories in the Gold Store.
In addition, you'll get an award just for participating! Nice!
On the first day of posting,
you can get 30 Gold by participating and submitting with the hashtag #BestOfAugust;
Do it on a second day?
You can get 50 Gold! Just don't forget the hashtag #BestOfAugust;
Third day posting? Awesome!
You'll get 100 Gold. We're feeling generous!
So grab your camera and join us in the challenge this August! 🎉🎉🎉
Notes:
1.The coupon is valid for all products in the Insta360 store.
2.The list of winners will be announced within 7 working days after the challenge finishes.
3.We may use your content in forums, tutorials or communities.
4.The content must be original.
5.You're welcome to share this challenge with your friends, so that they can also have a chance to win! 🙌
Any queries? No worries!
Email us at insta360community@insta360.com.