Earn Insta360 Gold in the Community Forum
Insta360 Gold is a virtual good you can use to redeem accessories or coupons at the Insta360 Gold Store. You can earn Gold when you make purchases on the Insta360 Store, participate in community challenges and complete daily achievements in the app community and forum.
How to earn Insta360 Gold in the Community Forum?
You can earn gold by visiting the Community Forum, creating and replying to posts, receiving likes and getting featured. Completing different achievements can earn you different amounts of Gold, and some achievements have daily limits. The details are as follows: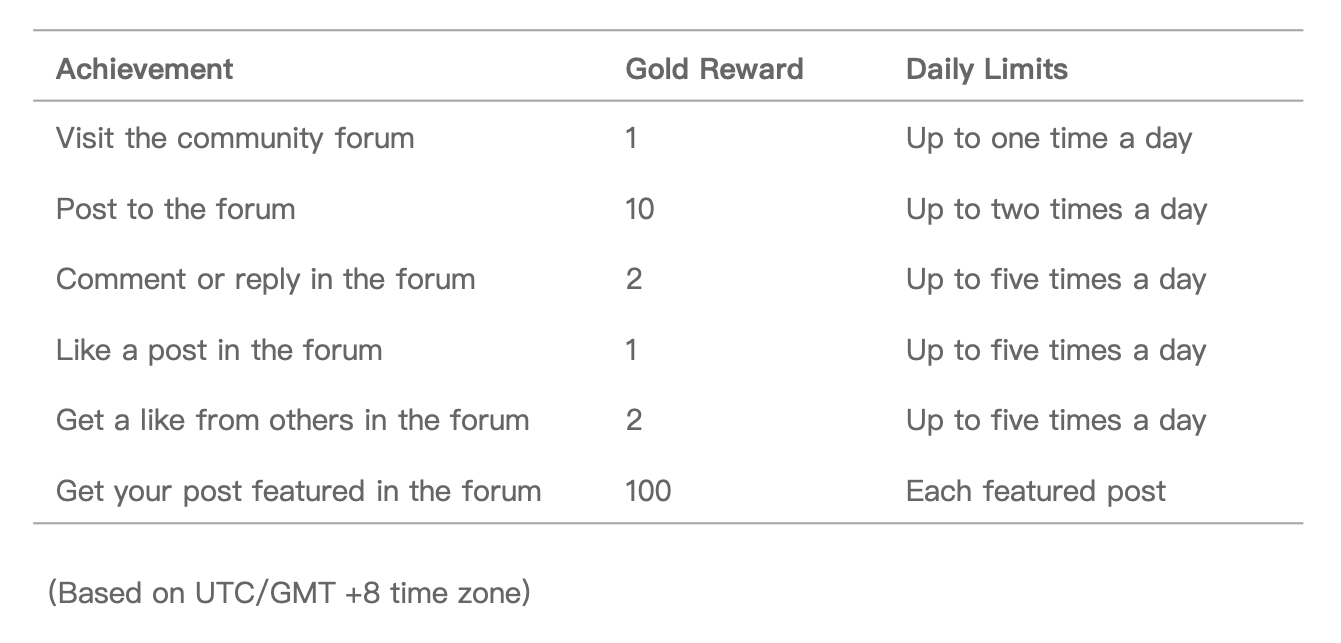 Gold Penalties
Breaking community and forum rules can result in Gold penalties. But there's nothing to worry about for good samaritans. Just don't be a troll and your hard-earned Gold will be safe. These are the rule-breaking behaviors that can result in a loss of Gold:

How to redeem your gold?
1. Go to Insta360 Gold Store
2. Choose the accessory or coupon you want to redeem. Make sure you have enough Gold to redeem.
3. Click the "Redeem now" button.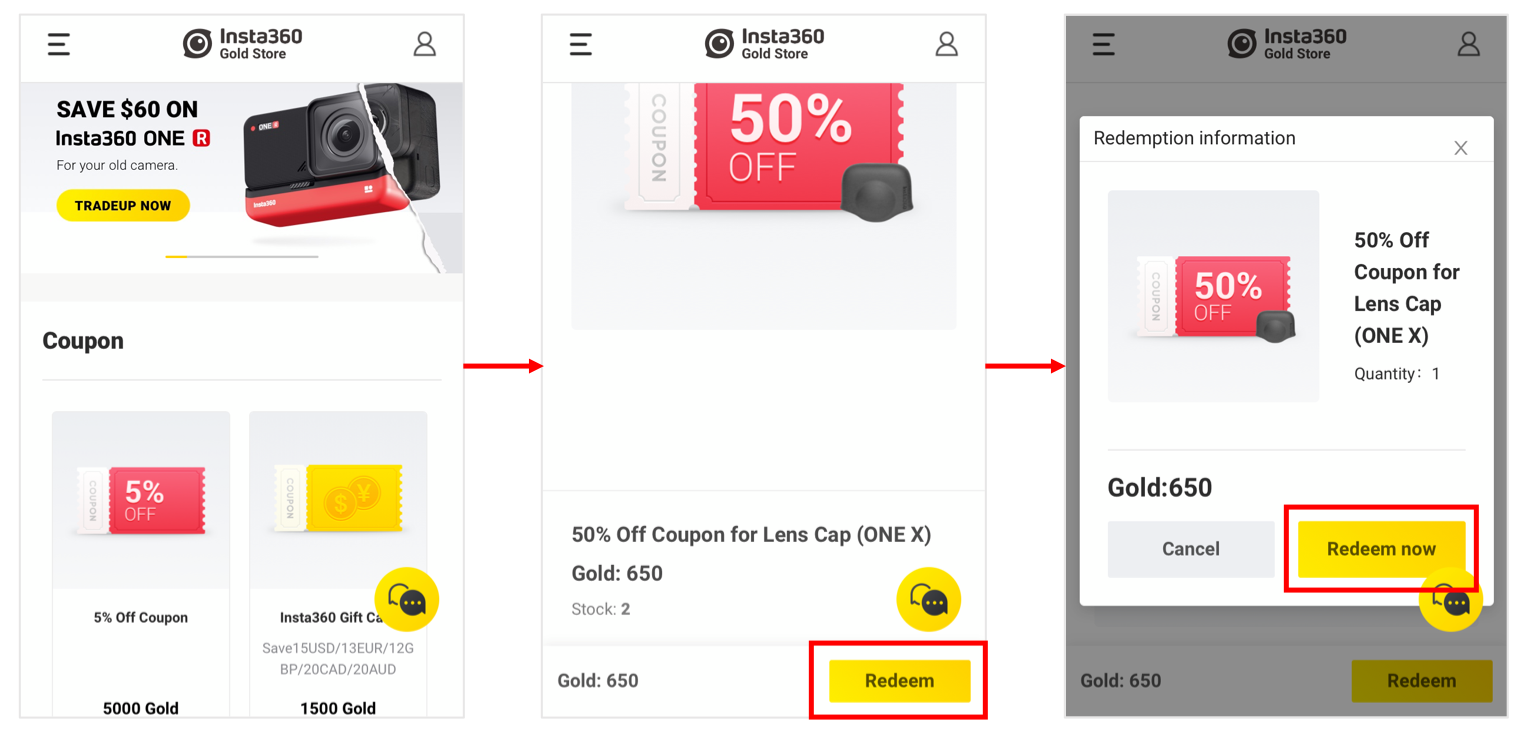 4. The redeemed item will be added to your account. You can view it on the "My Coupons" page.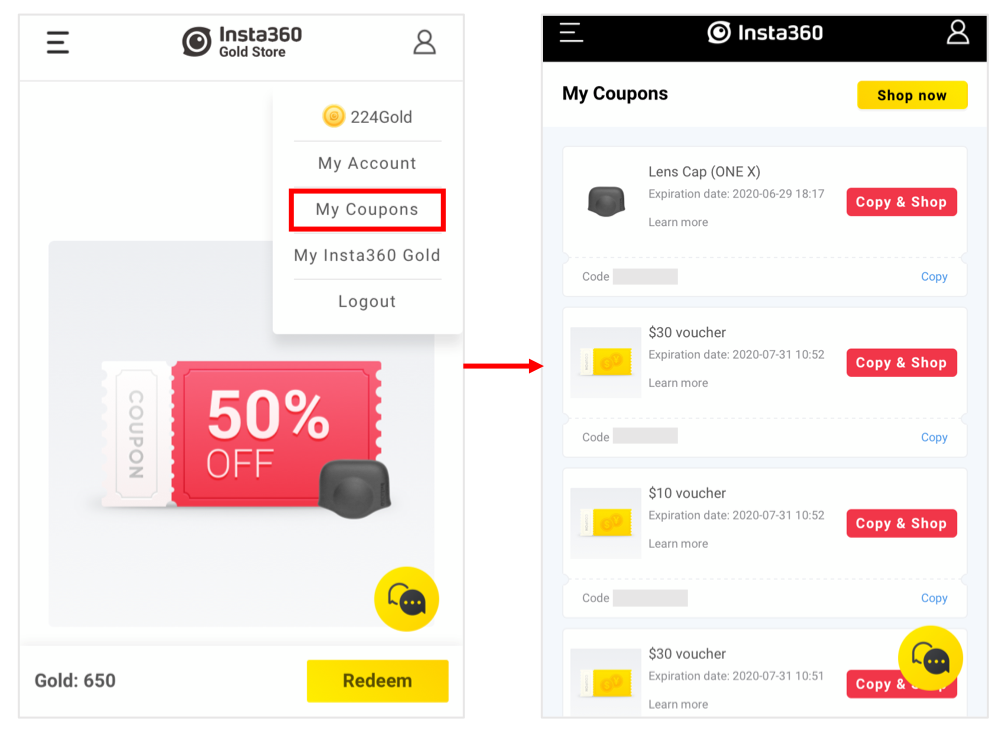 Insta360 Gold Expiration Rules
All Insta360 Gold expires on the first of the month after 365 days from the date of earning. Example: 100 Gold earned at any time during September 2020 will expire on the 1st of October 2021.
The Insta360 Gold system was created on January 5, 2019, any gold before this date is not included in the calculation.
If you want to earn Insta360 Gold in other platforms, click here to learn more.