Shot Lab Creative Inspiration: Special Effects
Here are some awesome Shot Labs that you can use to spice up your content! Try out our most popular Shot Labs such as Sky Swap and Electrical Surge.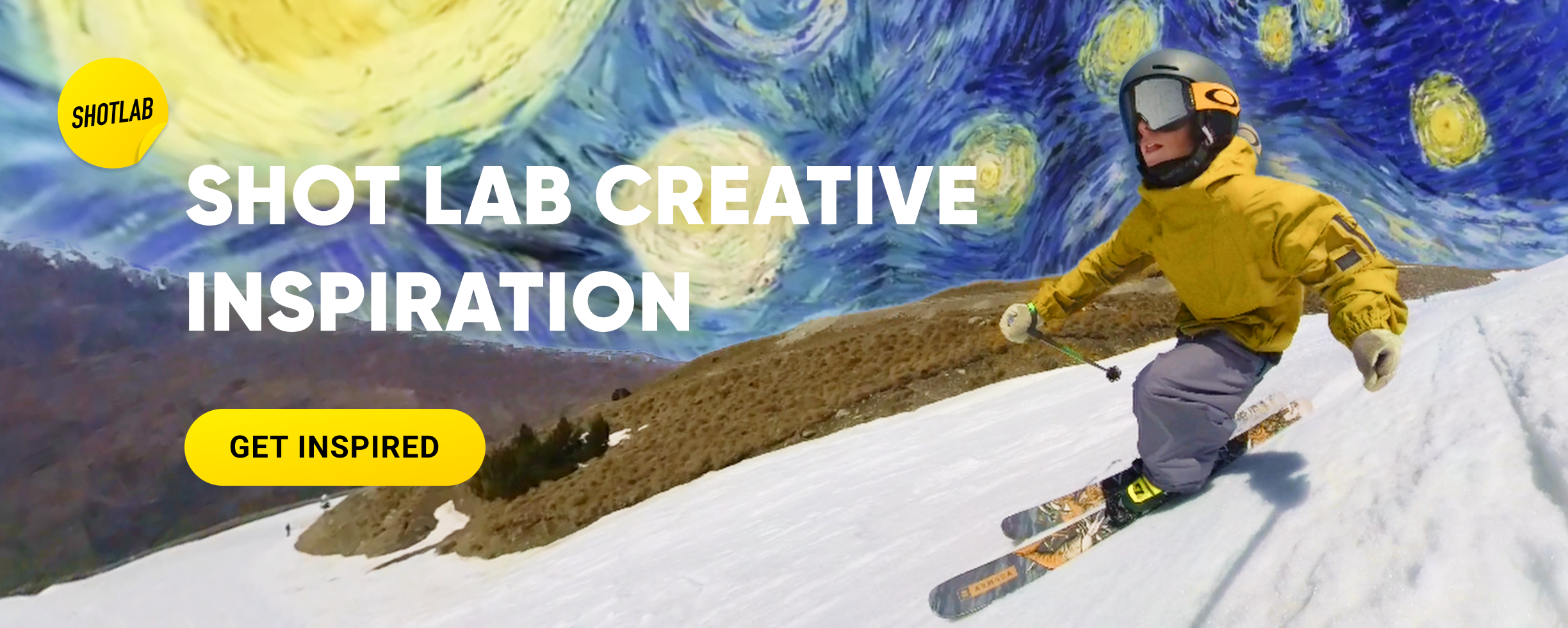 Here are some awesome ways to use Shot Labs.
Try them out with friends and family!
01 Sports
Skiing ⛷️
Got bad weather? Brighten up your day with the magical powers of AI!
Swap out the sky for awesome effects and make your videos pop.
@htczarros(Insta360 App)
Skateboard 🛹
@DougBlueSkies(Insta360 App)
02 Family
Capturing precious fun moments and adventures is what we are all about!
@Toro(Insta360 App)
Capture the chaos of fun! Pick and choose the sky you want.
@athaete(Insta360 App)
03. Creative
Capturing a timelapse is easy and only takes about 15 seconds to set up. Swap out the sky for more creative effects!
@moathtalal_2002(Insta360 App)
Here's how to achieve this effect:
Shooting: find an open space, place the camera and shoot for more than 15 seconds.
Editing: Insta360 App -> Editing -> Shot Lab ->Sky Swap-> Select the material ->Atmospheric or Starry
---
Shot Labs Quick Review
Shot Lab Enter: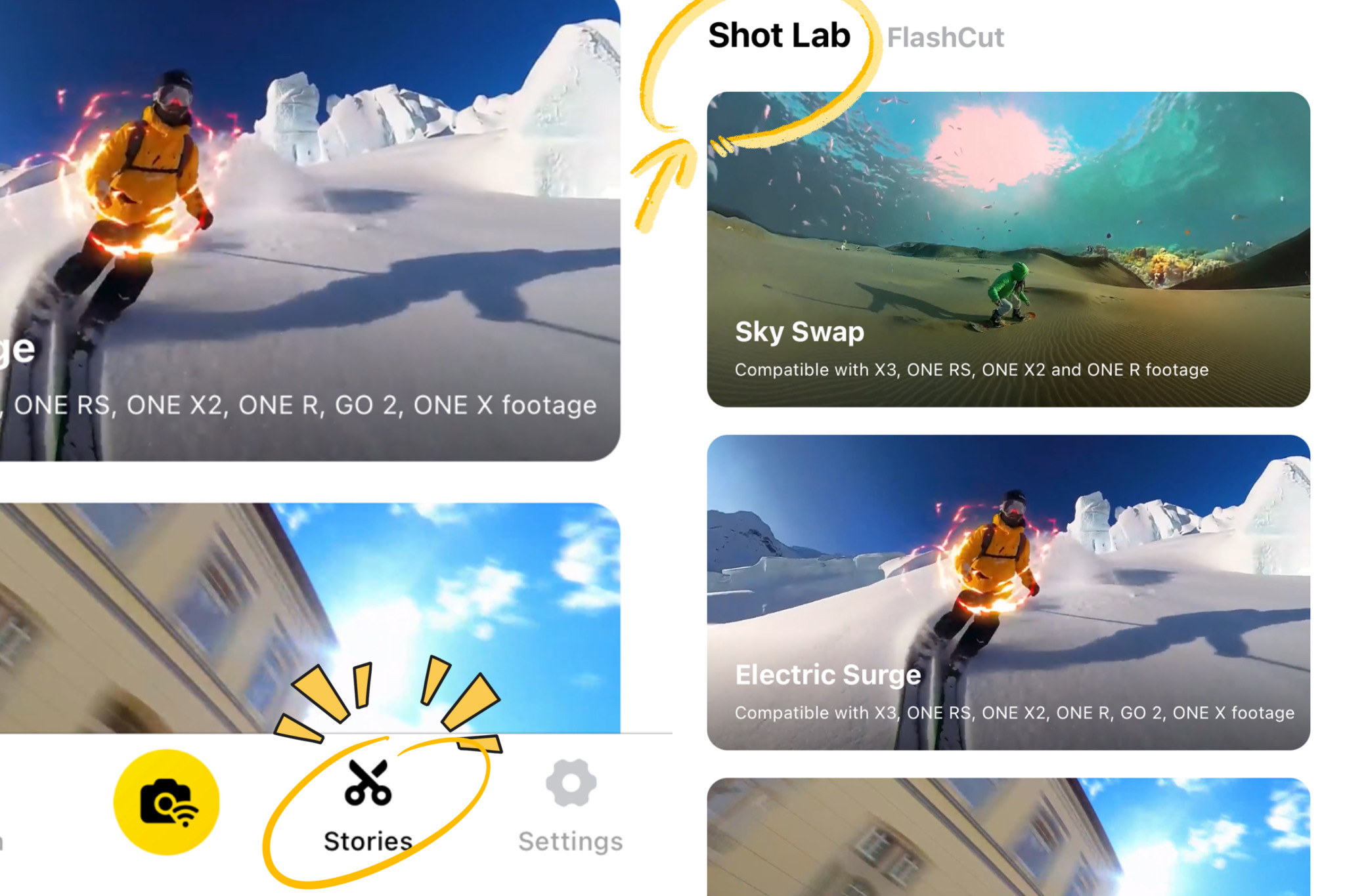 Suitable for skiing, skateboarding, roller skating, walking, etc.

More people can participate in the shot

One-tap to add color to the gray sky

[Atmospheric/Starry Sky] Sky Template: Fixed-point shooting, fake timelapse effect

[Cube] Sky Template: The jumping action can interact with the sky effect

I. Where to participate 1. Participate in the Insta360 app: Tap "Explore" — Tap the yellow "+" button — Select your shot — Add tag #ElectricSky and share!
2. Participate on the Community Forum: Click 'Create a Post' — Add tag #ElectricSky to your post title — Select 'Creator Shots' board — Upload your shot — Click 'Post'!
II. What you will win The best entries will be featured on the Insta360 app and Community Forum for users around the world and Insta360 Gold will be rewarded. Get creative!